The Artists
Tom Roberts
H.M. King George V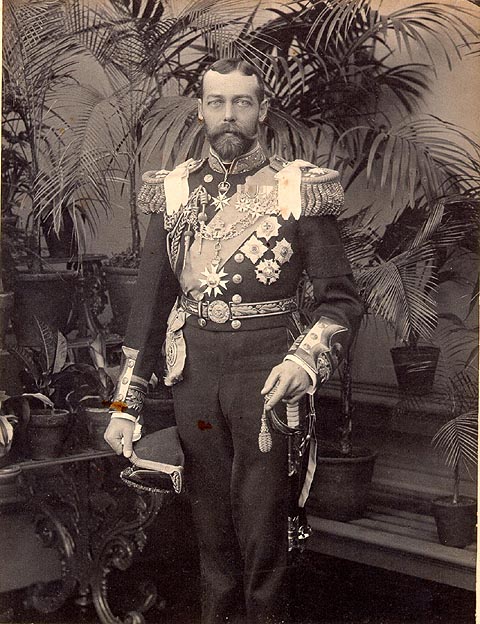 Official studio photograph of H.R.H. The Duke of Cornwall and York,
provided to Tom Roberts for 'The Big Picture'
Private collection

H.M. King George V

Prince George Frederick Ernest Albert, second son of the Prince and Princess of Wales was born on 3 June 1865.

He was created Duke of York on 24 May 1892, and one year later, on 3 May 1893, he became engaged to Princess Victoria Mary (May) of Tech (later Queen Mary). The couple were married on 6 July 1893, and had six children, five sons and a daughter.

On 9 May 1901, the Duke opened the First Parliament of the new Commonwealth of Australia, and then toured New Zealand, South Africa and Canada.

On his return, King Edward V11 created him on 9 November 1901, Prince of Wales.

He was proclaimed King George V, following his father's death on 6 May 1910 and his Coronation took place at Westminster Abbey on 22 June 1911.

Upon his death on 20 January 1936, his eldest son Prince Edward succeeded to the throne as King Edward V111.

Left: Arthur Streeton - Above Us The Great Grave Sky, 1890
Collection: National Gallery of Australia, Canberra.