The Artists
Sir William Dargie
Photograph of the Lentheric study 1963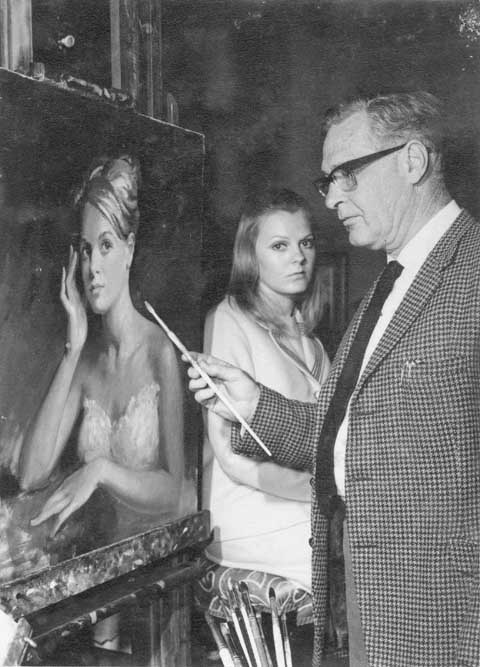 Photograph of the Lentheric study 1963
William Dargie won the worldwide painting competition held by Lentheric for the launch of their new perfume 'Lentheric 12'.
The portrait is of his daughter Faye, who was fifteen at the time.
Left: Arthur Streeton - Above Us The Great Grave Sky, 1890
Collection: National Gallery of Australia, Canberra.