The Artists
Tom Roberts
TOM ROBERTS
COUNTRY ROAD MAKERS, 1923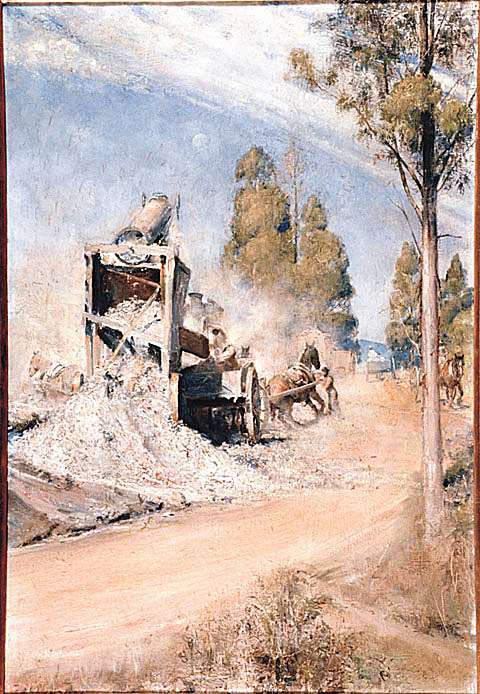 TOM ROBERTS
Born England 1856, Arrived Australia 1869, Died 1931
COUNTRY ROAD MAKERS, 1923
oil on canvas 72.5 x 50.3 cm
Private Collection
In this work, Tom Roberts depicts the crushed rock surfacing of the Kallista-Emerald Road. Like 'Shearing the Rams', it is a work of great activity, that shows strong masculine labour, coupled with the patience of animals. The setting is the northern side of Cook's Corner and the view is easterly along the Kallista-Emerald Road, looking towards The Patch. Cook's Corner was so named after Mrs Cook who purchased the land in 1933. Here she established a picnic ground and kiosk, which was later enlarged to become a corner store.
Further information
Tom Roberts 'Shearing the Rams' 1888-90
Left: Arthur Streeton - Above Us The Great Grave Sky, 1890
Collection: National Gallery of Australia, Canberra.