The Artists
Frederick McCubbin
Students at the National Gallery School c. 1893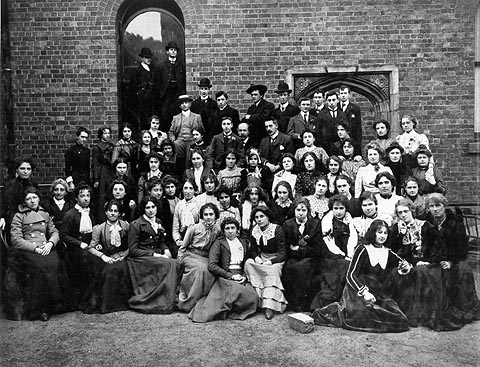 Frederick McCubbin (centre, second row from back) with his students
at the National Gallery School c. 1893
H35678/70, LTA 144 p.55, La Trobe Picture Collection,
State Library of Victoria.


Copyright Notice
No works can be copied from this site. Permission to publish or reproduce can be sought from the State Library of Victoria.. All Rights Reserved medialaunch Pty. Ltd.
Left: Arthur Streeton - Above Us The Great Grave Sky, 1890
Collection: National Gallery of Australia, Canberra.